Breakfast
Bacon Fresh Scrambled Eggs
Sausage Fresh Vegetable Egg Scramble
Hard Boiled Eggs Roasted Rosemary Red Potatoes
Biscuits: with sausage gravy or vegetarian gravy
Breakfast Burrito tortillas
Homemade Pico – cheese- sour cream – black beans
Large choice of hot sauces
Pancake Maple & Berry Syrups, Whipped cream
Seasonal
Fresh Berries Fresh Cut Fruit
Strawberries Pineapple
Blueberries Watermelon
Blackberries Cantaloupe
Coffee Tea's Hot Chocolate
Cider Orange Juice Apple Juice
Cranberry Juice Milk
Daily Breakfast hours 6:30 to 9:30 AM
FAQs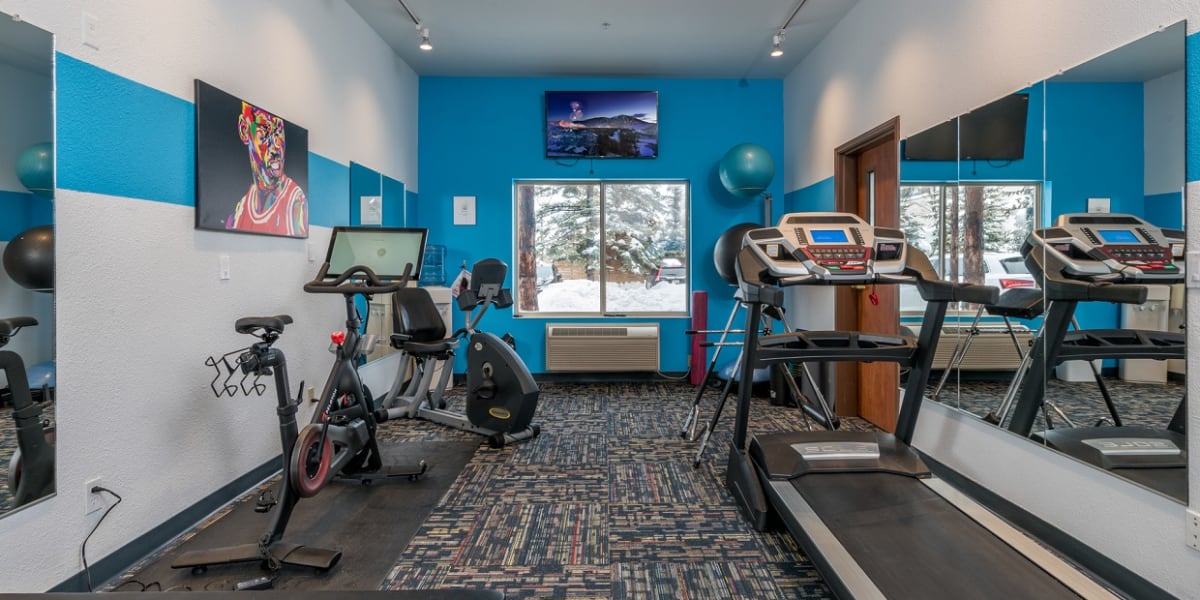 What time is Check in/Check out?
Check in time is 4:00p.m. Check out time is 11:00a.m.
If you would like to check in/out at a different time, or will be checking in after 10 pm, please notify the staff to make arrangements.
Cancellation Policy:
We have a 48 hour cancellation policy, no shows will be charge 1st night plus tax.
Cancellation policy for group bookings varies on size of group blocked.
Is it possible to accommodate additional persons per room?
Yes. Rollaways are available upon request for a $20.00 fee Based on availability,
room type and occupancy limit.
Are pets allowed at The Wood River Inn & Suites?
Pets are allowed inside The Wood River Inn & Suites for an additional fee of
$25.00 for one pet per stay or $35.00 for 2 pets per stay.
Weight limits is 75lbs per pet. Pets are NEVER allowed in fitness room, pool area, on upper floors, breakfast room or left unattended in rooms. Signed damage waiver required. Pet rooms are limited and must be requested in advance.
Does The Wood River Inn & Suites offer corporate rates?
Yes. Please contact the manager to set up a corporate account and direct bill account. 1-877-542-0600
Does The Wood River Inn & Suites offer AAA, AARP, Government rates?
Yes. Please contact reservations for more information and rates. 1-877-542-0600
When is the Breakfast?
Breakfast is served seven days a week from 6:30am - 9:30am.
Does The Wood River Inn & Suites offer a fitness center?
Yes.
Can specials and groups be booked on-line?
Yes - but to get a discounted rate you should call 208-578-0600 and speak to a reservations specialist.
Our Hotel
About our Hotel in Hailey, Idaho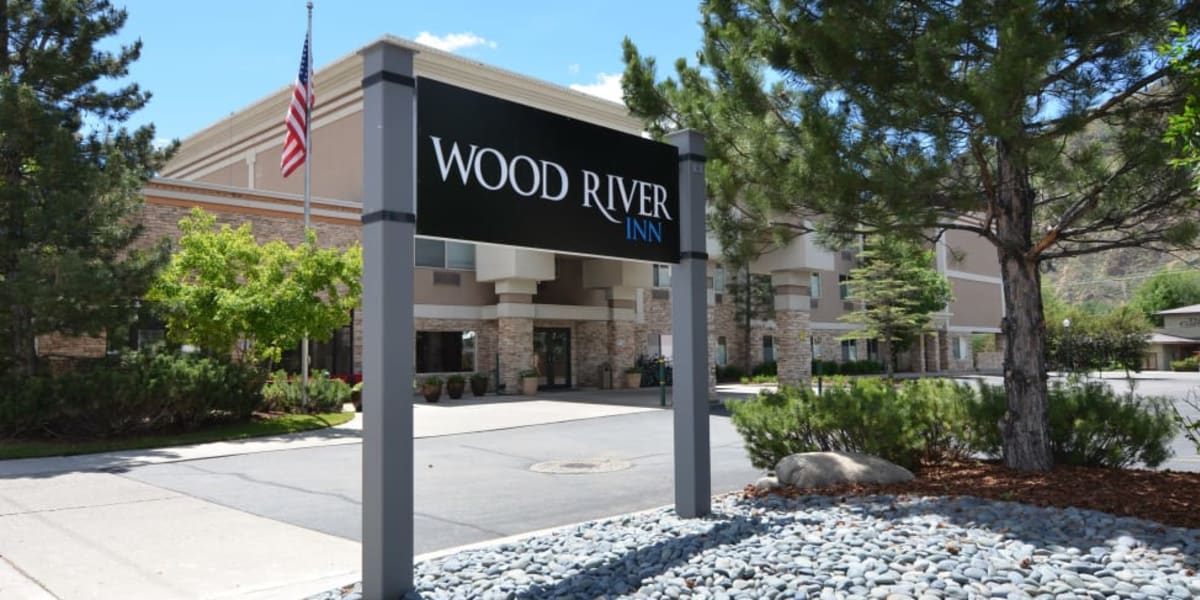 Mission Statement:
Thank you for choosing the Wood River Inn & Suites. We have been the #1 rated hotel in Hailey Idaho for over 20 years as we strive to ensure our guests have an experience like no other 3 star hotel. It all starts with our folks at the front desk that will do what they can to ensure you have the best possible stay.
Breakfast:
We have chef's that make your homemade breakfast very delicious while enjoying it on ceramic plates and cups and stainless steel flatware in an effort to reduce waste. We get rave reviews on our breakfast.
Art:
While walking to your room you will notice the art in the halls. We have teamed up with local artist including the winner of the Nature's Best Photography Awards from the Smithsonian National Museum of Natural History award for best nature photograph. Becky is a local artist and we are honored to have her art available for the public to view. We also showcase amazing art by local photographer Tory Taglio who has some amazing art from the Wood River Valley.
Environmental Impact:
In 2018 we placed over 3,300 s/f of solar panels on our roof in an effort to lower our environmental impact. We have save over 20% of our consumption with the solar install. In our rooms we have added smart thermostats to our rooms. These thermostats have ensure the guest has a perfect temp when they arrive in their room while also lowing the power consumption of the heating / cooling unit by over 20% allowing the smart thermostat to adjust according to surrounding elements. We also have replaced every lightbulb in the entire hotel with LED bulbs resulting in over a 15% savings on power.
Smart Technology
We are the only hotel in the Ketchum / Sun Valley area to offer 55 inch smart TV's in each room. This allows you to log into your accounts and enjoy your favorite series or shows just like you would at home.
Bed Bugs
While it is not sexy to talk about we took preemptive measures to help reduce the chances of our hotel ever having bed bugs. Years ago we purchased the leading industry bed bug mattress covers and every bed in our hotel has this cover to dramatically reduce the chance of a guest ever experiencing a bed bug. These covers are 100% safe to sleep on. We pride ourselves on the 5 star rating in cleanliness. We have always said if you can't have a clean room we shouldn't even be in the business.
Why people keep coming back:
We also pride ourselves on very competitive rates. You will see that while many chain brands will crank their rates up when nearing full occupancy we strive to keep our rates competitive so that guests don't have to worry about feeling like they ever got gouged. We hope this keeps people coming back and don't even have to see if they can save at other local properties. We want to be your one and only stop when staying in the Wood River Valley. We listen to our guests.
Hailey, Idaho and the Sun Valley Region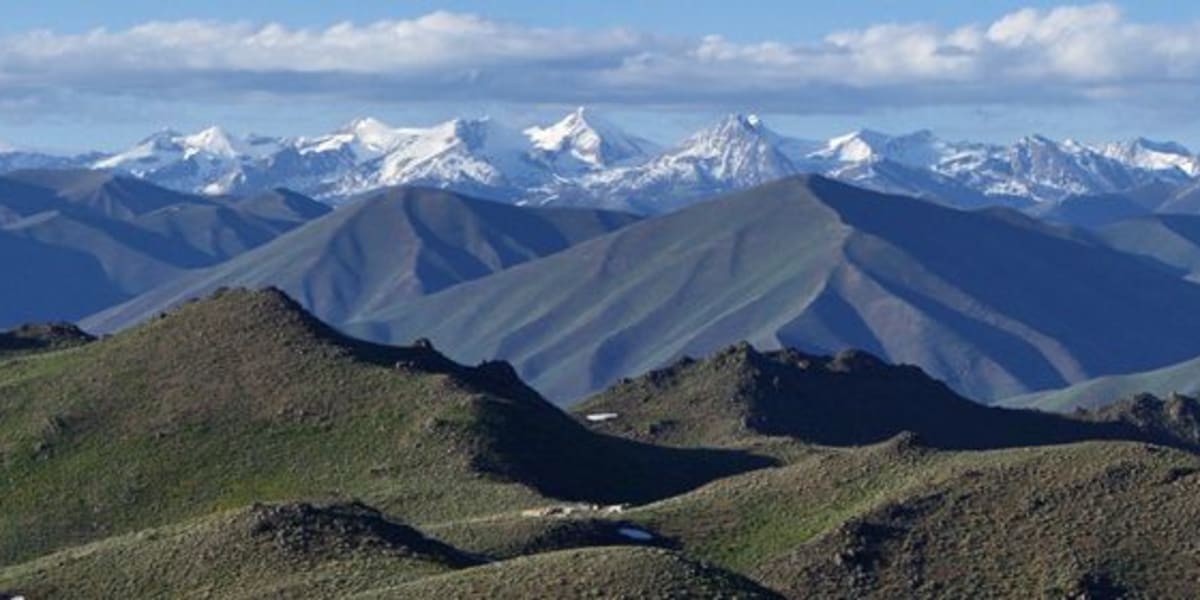 Hailey is located in central Idaho, 11miles south of Sun Valley Ski Resort, at the edge of the Sawtooth and Challis National Forests. The Friedman Memorial Airport regional airport is also located in Hailey providing air service to the famed Sun Valley resort area. The Wood River Inn is located 4 blocks from the Hailey city center; if you're looking for a Hotel in Hailey, Idaho, there is no better location to begin a great business and/or recreational adventure
Hailey's central location in between the rugged Smoky mountains makes it a great place for biking, hiking, skiing, snowmobiling, snowboarding, BMX racing, skateboarding, horseback riding, fishing, ice skating, and river activities. Hailey is located just north of the famed Silver Creek reserve and fishing area.
Hailey also boasts many of its own events throughout the year to compliment the events happening in the resort area. The annual 4th of July activities are some of the best in the state of Idaho. The town also hosts the annual Northern Rockies Folk Festival, has the famed Liberty Theater, Crosstoberbest, 4th of July parade/rodeo and numerous chamber events such as the Running of the Sheep, and much more.